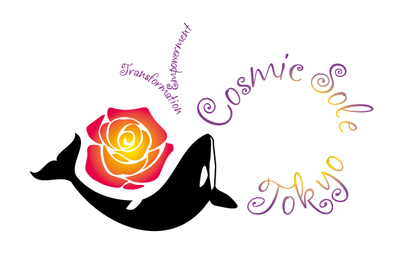 The concept of Cosmic Sole Tokyo was born when I saw a family of orca in Hokkaido, the northern part of Japan. 
Orcas living in a unit of maternal family swim powerfully and elegantly in the ocean filled with natural energies.
We, as a part of nature, have innate wisdom in order to attract anything we want if the purpose aligns with the Universe. 
Cosmic Sole Tokyo provides you with support in view of physical, mental, and emotional bodies in order for you to connect with your wisdom and go with the life in a natural flow like orcas do in the ocean.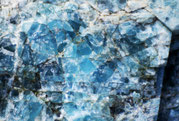 Cosmic Sole Tokyo
Cosmic: There are lots of planets like the moon, the sun, and starts in the Universe and a flow of energy coincides with that in the universal energy. Balancing the body-mind will enable you to receive a plenty of energy from the Universe, which leads to a good flow of your life itself, and attraction of what you want as a result.
Sole: Sole is homonymic to Soul. By working on the foot, it would enhance the action of what your soul wishes. 
Tokyo: My salon is located in Tokyo.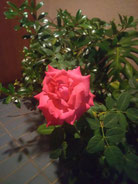 Orca and Rose
Black and white of orca's body represents Yin and Yang. Everything consists of yin and yang and so it is important to balance yin and yang, our feminine and masculine sides, in ourselves. 
Rose represents natural beauty and dignity, which reminds me that when you are connected with your wisdom within yourself, it will enable you to attract abundance in your life.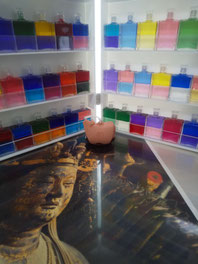 My therapy includes the following concepts:
1.Mindfulness to accept everything as it is
When we accept things as they are or our emotions both positive and negative as a part of the universal events, it will create strength and real power in ourselves, which will bring about synchronicity to make our life go with the flow.
2.Color represents awareness
Choosing colors of Aura-Soma® bottles will make you realize your truth and what you want deep within yourself.
3. Sole to Soul
Taking care of your foot leads to taking care of your soul. There are reflex zones of the physical body on the foot, but actually the foot tells more about yourself. Having a reflexology session balances your body-mind and may change your life. 
4.Transformation happens everywhere in nature
Nothing remains the same in nature and every living nature has a possibility of being transformed in its process of life. Metamorphic Technique® is  an unique modality focusing on transformation. 
5.In order to make it happen 
Many of us have a certain mindset brought from family, ancestral, or social background in the subconsciousness which often hinders our progression. A session of Brain Gym® optimizes your performance, enjoyment, and success in life's most important moments.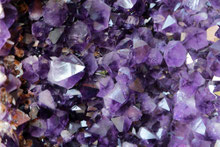 My mission is to help people
-see their vision of their life and listen to their inner voice as to what they really want to do in their life.
-finally find their true direction which their soul wishes.
Let me share my story with you. I had been lost for a long time in my life after graduating from university. As my major was English and I liked travelling, I started my career as an international tour conductor, followed by a career change as a translator, but then I became aware that I liked receiving massage and wanted to learn it as a giver. I thought I was good at giving massage as well, so I went to one of the famous beauty schools in Japan to learn beauty therapy to find a job somewhere related to the school afterwards. Learning massage itself was fun, but I unexpectedly fell into a state of confusion and shock in the world of beauty where I met people with completely new  values and characters. I didn't want to return to the business world where I was working as a translator without joy, but couldn't find what I could do instead, only to lose my confidence and I did nothing for a long time. 
My breakthrough suddenly came when I decided to give a new challenge to myself and went to England and other countries for learning complementary therapy where I had lots of priceless opportunities to heal myself. Please see details in 'My profile' page if you are interested in, but what I finally found was that I had to transform myself in order to release a strong pattern that was originally inherited from parents or ancestors and deeply rooted in myself to keep myself trapped. The power of the unconscious was so strong that it made my life very complicated and spiraling without a way out. 
There are plenty of therapies to help such people and I actually tried many different modalities to see which suited myself. My policy as a practitioner is to become a catalyst to my clients as I believe that each of us have a potential and an indwelling strong power to change the pattern and transform ourselves to a direction which we wish to head for in the soul level. It is not always simple to find a direction and having an one-time session may not be a solution, but I also believe that having a relaxing time to pamper yourself, to focus on your intention, or to feel your awareness expanding may make a difference in our lives and help you move a step forward. Last but not least, the important thing is not to unravel what the pattern is, but to have people find that they already have enough resources within to make your life abundant. 
My another wish is for newborn babies to live a fruitful life free from the pattern as much as possible by offering a session to expectant and new mothers. 
Please do enjoy your own session in a cozy atmosphere of Japanese warm welcome. I like travelling and sharing my worldwide experiences with you and look forward to hearing your own story in Tokyo!